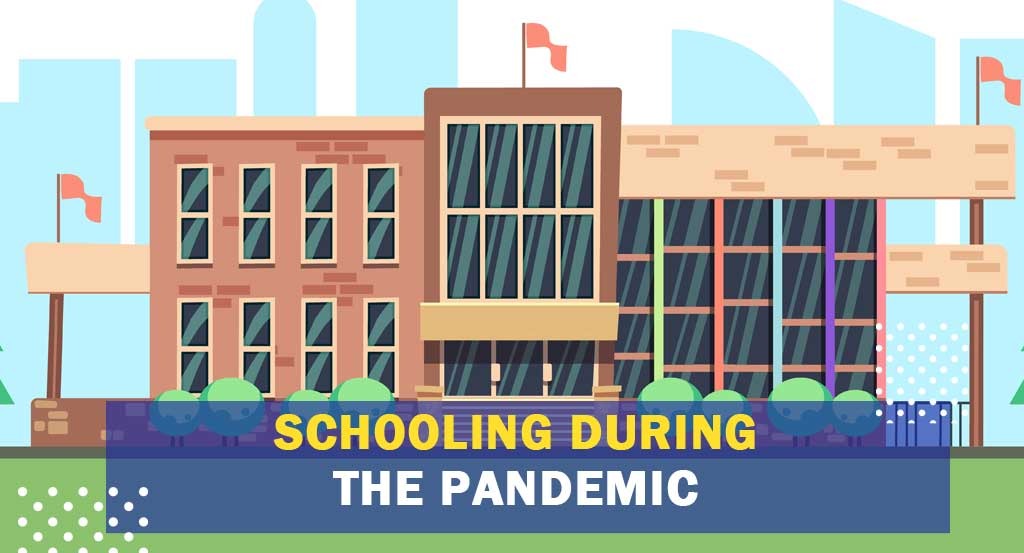 Schooling in the pandemic has evolved significantly and came with a much larger challenge for not only schools but also students and parents. It would not be wrong to say that in the pandemic, the burden of schooling was inappropriately high on parents and the role became significantly more challenging and demanding.
This is where a state of the art and technologically advanced schooling system can come to the rescue.
Parents alongside their typical jobs have been tasked with ensuring that the kids do attend the classes properly and are on top of their assignments when it comes to getting educated during a global pandemic in a remote manner. Also read –  Why is Gurukul the best school in Panchkula?
A good school would aid in not only allowing parents to focus on their other tasks whilst ensuring the students are given proper attention but also ensure that the delta between remote education and in-person schooling is minimized.
Gurukul ensures and is constantly evolving and making changes to its pedagogy and also bringing in new and cutting edge technology to impart education to the kids. Nothing less would be expected from the best CBSE school in Panchkula.
Gurukul deploys strict controls in terms of not just teaching methods but also evaluation metrics and there are fool-proof methods to ensure that students take the lessons and classes as seriously as they would do in a physical setting. Also read –  What Gurukul school in Panchkula offers your Kid?
Gurukul trains its teachers on utilization of these new-age technologies that are loaded with a plethora of features that if utilised are going to make life easier for students as well as teachers and at the end of the day giving parents the assurance that their kids are still becoming a better version of themselves as compared to the day before. Also read –  How do schools help in Personality Development?
Gurukul, which is accredited as the best school in Panchkula, deploys multiple e-learning tools such as Zoom, MS Teams, Cisco, Mentimeter, Google classrooms, and our own proprietary software that assists in notes distribution, assignment collection, attendance, attendance tracking, and testing. Also read –  Gurukul Schools: Leading the way.
Additionally, the teachers are available to clear doubts on various platforms be it zoom, calls, one-on-one video calls, and students be it one or a group or an entire class, can request a refresher or a doubt clearing session for topics they do not feel comfortable or confident in. That makes Gurukul the best CBSE school in Panchkula and the nearing areas like Chandigarh.
What is even more challenging is to cater to the unacademic needs of the students such as the co-curricular activities such as debate competitions, extempore events, quiz challenges, singing competitions, elocutions, speech competitions, etc. to ensure that the kids have an extremely well-rounded persona. Gurukul, being the best school in Panchkula, ensures that all these and more such competitions are done in an online manner. Also read –  Why is Gurukul the best choice for your child?
The pandemic has taught us multiple things and Gurukul, being the top school in Panchkula, ensured that it created and changed the entire schooling universe in a sustainable manner. The best CBSE school in Panchkula believed in Failing Fast and evolving quickly to the next step to arrive at the best online teaching methods in the fastest possible manner. The efforts are unending and are continued in this space and the best school in Panchkula has decided to be the most agile and dynamic school in Panchkula.
Tags:
best CBSE school in Panchkula
,
best choice for your child
,
best school in Panchkula
,
dynamic school in Panchkula
,
education
,
Gurukul in Panchkula
,
Gurukul School
,
Gurukul school in Panchkula
,
Parents
,
Personality Development School
,
Schooling
,
Schooling During the Pandemic
,
Students
,
top school in panchkula