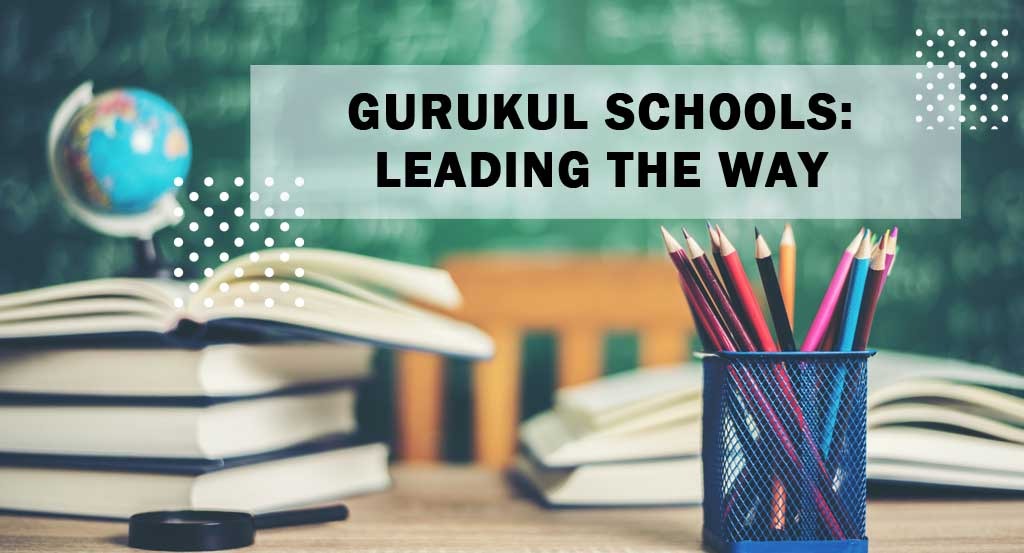 Has teaching and schooling changed in the past decade? There is no second answer to the question other than an extremely BIG YES. And evolving constantly to this fact and being extremely agile and extremely dynamic has made Gurukul the Best CBSE school in Panchkula and also the best school in Panchkula. Schools also have to evolve to the changing diaspora and environment to stay ahead of the curve and ensure that what they impart in terms of skill sets to students is not obsolete instead is extremely relevant and ahead of the time.
How has teaching changed:
Standard curriculum changes: All school boards be it CBSE, ICSE, or even the state boards like Haryana and Punjab, keep on updating their curriculum with newer and novel chapters. For example, around 20 years ago, computers were skewed towards hardware concepts whereas it is now relatively leaning over the software side of things with languages like python, etc. coming into the action. Gurukul has the best teachers to ensure kids speed ahead.
Changing needs of the job sector: Gone are the days when on the job was the way to train employees and the only requirement was to have a specified education level in terms of graduation or post-graduation. Now the job sector wants already trained people. Gurukul is the best CBSE school in Panchkula and lays a strong foundation in making the student's industry ready from the very start. Also, read – What Gurukul school in Panchkula offers your Kid?
Changing demand from Parents: Parents' inclination towards marks and grades has gone significantly down. They now focus more on the overall and holistic development of kids rather than the much traditional and orthodox thought process of marks and grades being more important.
Technology: The advent of technology has left no space unturned be it the industrial sector or the world of education. Books have been replaced by e-books, handwritten exams have graduated to online quizzes, and traditional lecture sessions have become more and more involved with the use of e-classrooms. Needs-less to say that the traditional chalk and blackboard have now become the marker and whiteboard also, interactive note boards that make the lives of teachers and students easier. Gurukul is the best school in Panchkula and Chandigarh, has all these above-mentioned facets. Also read – Gurukul School – Panchkula | Best School for your child.
Globalization: with the world being more open to other regions, newer subjects and lessons have changed what a closed economy is. Gurukul prepares its students to be truly global citizens in all terms. Students have the free will to reach out to teachers and mentors and discuss what they need and aspire to be. Gurukul the best school in Panchkula assists its students in this respect as well.
Schools have a much larger span of impact and a wider scope of responsibility in ensuring that students come out as fine products that have an extremely well-rounded personality in terms of academics and also other much more vital aspects such as leadership skills, strong personality, and gravitas. The best school in Panchkula offers the best of both worlds and prepares its students to take on the world as polished individuals who shine from all angles. This sets Gurukul apart from the other schools and ensures that it is the best CBSE school in Panchkula. Also, read –  Why is Gurukul the best choice for your child?
Tags:
best CBSE school in Panchkula
,
Best School for your child
,
best school in Chandigarh
,
best school in Panchkula
,
education
,
school
,
school in Panchkula
,
schools
,
top-ranked school in Panchkula