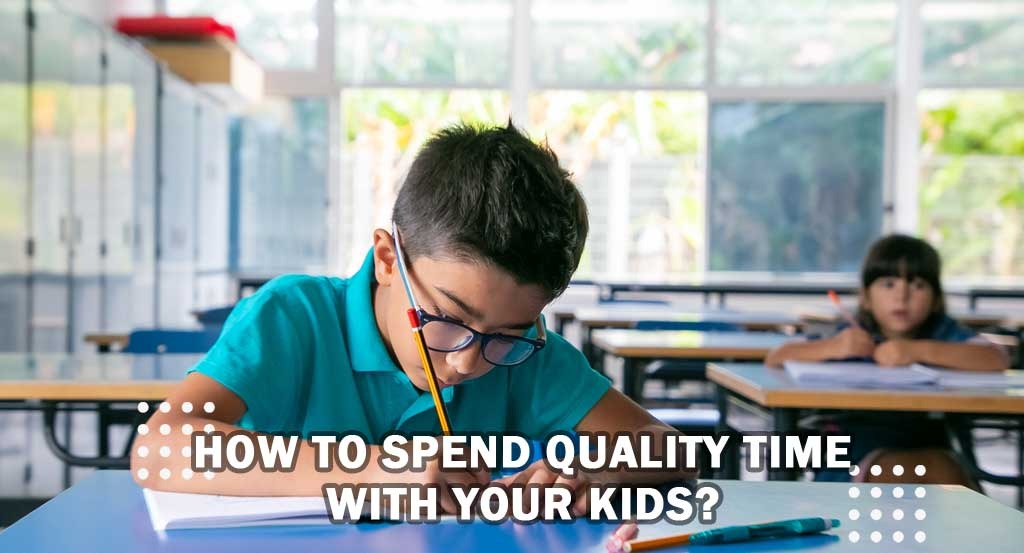 In the current world, people believe time is money, and is very crucial how they spend it. It is very important in today's time to spend the time we have wisely. When you have children, spending quality time with them becomes of utmost importance. These days where both parents are working, or are highly occupied in their own work, it is mandatory that they plan their time accordingly as to how they can make the best of the time that they spend with their kids. Here are a few tips that can help you plan quality time management with your kids.
Plan activities with them: The way times are changing, time spent with kids cannot be taken lightly. You have to pre-plan the time that you are going to spend with your kids and make sure that you are making the best of it. Therefore it would be useful if you could plan in advance the activities that you are going to do with your kids. It doesn't have to be rocket science plans, activities are simple as gardening on a holiday when planned in advance can aid to the quality of the time spent. Also read – Gurukul Schools: Leading the way.
Take interest in their lives: All kids have a lot of stories to share with their parents, however, most parents turn a deaf ear to them, this is a huge mistake. When these days most parents hardly get any time to spend with their kids, it is important that you pay attention when your kid is talking with you or sharing any anecdote. Having the attention of their parents, aids to the confidence of growing children. When you would listen to the stories of your kids, not just your kids will feel important but you would also get to know a lot about what's happening in your kid's life and can help in strengthening your bond with the child. Also read – How do schools help in Personality Development?
Have meals together: This is an age-old trick from the book that can never go obsolete. Having meals together as a family is a tradition that is followed for ages and is continued till today because of its many benefits. No matter how busy you get in your life make sure that when the family is that home they have their meals together. Initially, even if you have to force your kids to have the meals together that is okay, but once it becomes a habit, it will be a tradition that they will cherish their lifetime. Eating together is a great bonding exercise for a family which is natural in Indian households. Also, read – How to make young children independent?
Help kids with their homework: Most of the time that the kids spend is either at school or at home doing homework. Helping kids with their homework can be a great time for you to spend some quality time with your kids. You have to carefully watch your behavior when you are spending time with your kids. The calmer you are while helping your kids with their home, the better the time and bond between you guys would become. When kids would see a calmer and helping side of you during doing their homework, it would also increase the trust of your child in you. Remember, the harsher you will get, the farther you will move away from the child. Also, read – How can Music help young students?
Hoping these tips help you in spending quality time with your kids. If you are looking for a quality school in Panchkula, contact Gurukul school today.
Tags:
best CBSE school in Panchkula
,
best school in sector 20 panchkula
,
best school in tricity
,
CBSE schools in Panchkula
,
education
,
Gurukul School
,
Gurukul school in Panchkula
,
Personality Development in Panchkula
,
quality school in Panchkula
,
school in Panchkula
,
school in sector 29 panchkula
,
Students