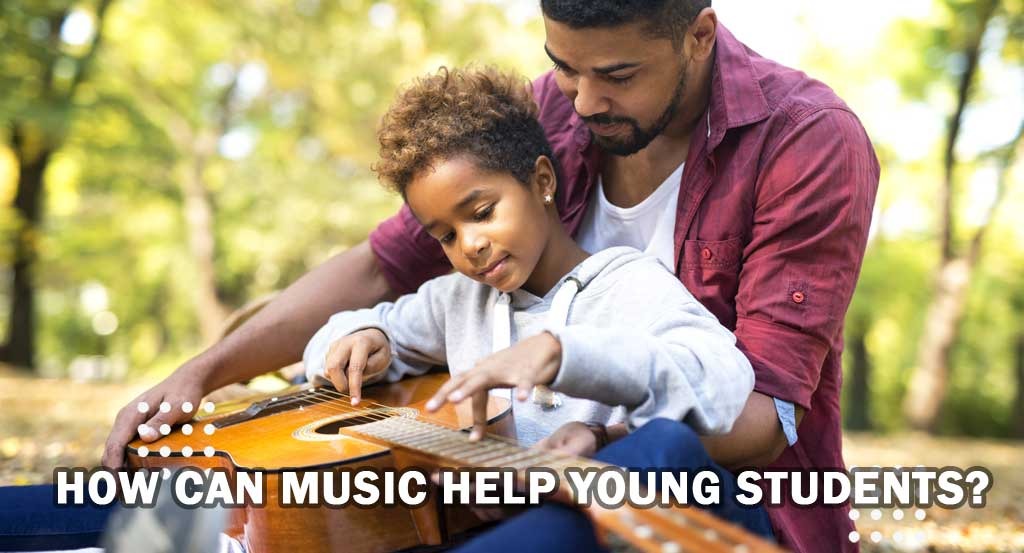 "If music be the food of love, play on!" Thus said, Shakespeare.
Music isn't just the food of love it is an important part of the diet of all our lives. Music helps us activate our three-dimensional thinking and helps our brain function more proactively. Music is not just a passion or liking, if music is introduced to children at a young age, it can act as a booster of their brain development and thinking abilities.
Also Read –  Benefits of enrolling your child in a CBSE Board School in Panchkula
There are a lot of ways, music can help your young children, let's see how:
Makes communication and Imagination better: Music plays a key tool in expanding the neural networks of the brain of your child in their growth years. Better brain development helps in the overall growth of the child. Children who are introduced to music at an early age are better at communication skills and thinking abilities than children who are not aware or are not introduced to music. Gurukul School in Panchkula makes sure that the students in their school are introduced to music from an early age so the kids are acing in future.Also Read – How to Find the Best CBSE School in Panchkula?
Helps in better motor development: Music acts as a great source in facilitating motor development of the brain. Children with an affinity for music perform the basic tasks better and they even have better mind-body coordination than the other kids. Music acts as an effortless tool that makes the development better while also being something that the children enjoy. While other tasks and activities that we make our kids do could be cumbersome and exhausting, music is one tool that the children enjoy and love associating themselves with.Also Read – Mobile safety tips for youngsters
Gives them a sense of belonging: Children at a young age always look for something to associate themselves with, an association with music, can be a great way to give them a sense of belonging. It will give them a sense of happiness and individuality. There can be no better way than music to instill the sense of belongingness and individuality that can really help in shaping their personality as young adults.
Helps with their planning skills: 

Young children when they start associating themselves with music, become better at a lot of other skills that may not be directly associated with music. A happy child will perform better and grasp things better than the child that is being forced to learn things. Music association uplifts the overall mood of the children. It can help your child be happy for a longer run.

Also Read – Why are Arts and Crafts important in a Child's Life?
Great Career Option: When we introduce children to music at a young age that is not to instill a passion for music but to help with better brain development and keeping them engaged and happy. It can act as a blessing in disguise, if your child, finds a connection to music and develops a passion for it. In the twenty-first century, there is no place for stereotypical career options. If your child finds a connection to music then it will be an added bonus for your child that he/she started their music practice at a very young age.Also Read – Helping Teen Decide What to Do After High School
For young children, there is nothing like music that can help in giving a sense of fulfillment and boosting their self-confidence. If you are looking for a school in Panchkula for your child that will not just impart education but have a curriculum that aims at an overall development, Gurukul School in Panchkula is the place for you.
Tags:
CBSE Board School in Panchkula
,
Child's Life
,
chool in Panchkula for your child
,
Enroll children in Gurukul
,
Find the Best CBSE School in Panchkula
,
good school for your child in Panchkula
,
Gurukul school in Panchkula
,
high school in panchkula
,
music education
,
Music help young students
,
school in Panchkula