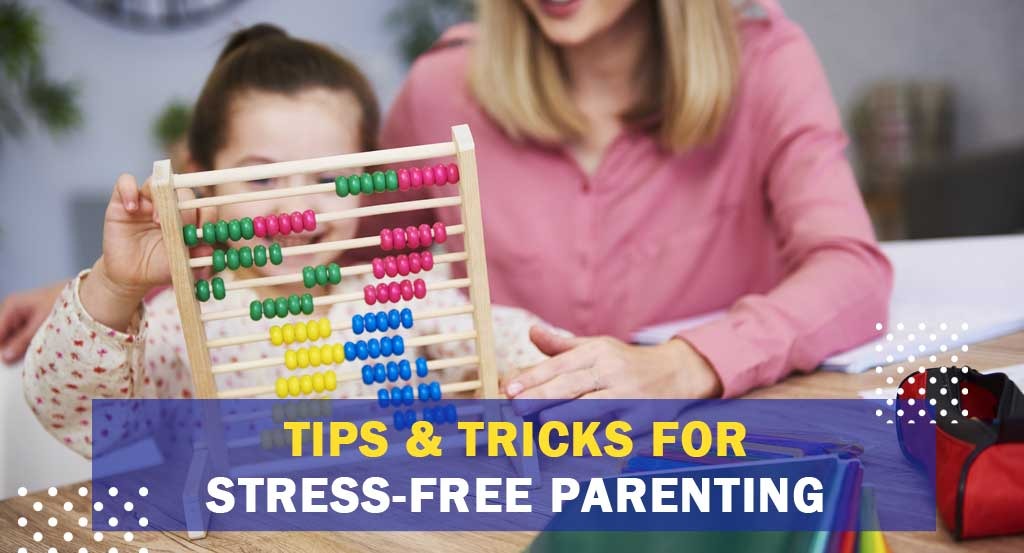 The major problem that the world is facing today is Stress. It is a word that each and every individual is aware of these days. With the ever-growing competition and each one trying to outdo one another, stress has become an inevitable guest. Like every other aspect, Parents these days also go through a lot of stress, and often stressed parents tend to create a stressful environment for their children. Once you become a parent, you need to understand that, your actions and behavior do not just affect you anymore, they are also affecting a child who is at an impressionable age. A parent who creates a stress-free environment for his/her child paves the way to happy and healthy childhood that ensures better growth and development of his/her child. Also, read – How to make young children independent?
Here are a few tips that can help you in creating a stress-free environment, thus doing stress-free parenting:
Positive Attitude: There is a very high probability that your life might not be going the way you imagined, however when you start drooling to this and develop a negative attitude this will worsen the situation. Always try to stay positive and focus on the good things in your life.
Stop finding faults in your children: 

When we are stressed we often tend to look at the negatives and start finding fault in things around us. You need to be very cautious that you don't do this to your child. When you start criticizing everything that your child does and start finding faults, you are making the life of your child stressful too. Therefore you should always try to teach your child the correct way in a nice and respectful manner. 

Not considering your children as individuals:

 You should never try to control each and every aspect of your child's life. You should always keep in mind that your children are individuals too and are capable of making the basic decisions on their own. You should also rest assured that when in the future the time comes when your child needs your help in something he/she will definitely seek your help for it. However, if you keep monitoring each and everything, your children will start hiding things from you and when the time comes when they actually need your help, they might not ask for it. 

Communicating with your child: It happens very often that we feel that we don't need to communicate each and everything with our children, it can happen on a need-to-know basis. This is a blunder that we as parents make. We should treat our children the same way we want them to treat us. If we want that our children's should justify their actions to us, we should do the same to them. It is very important for both parties to share their expectations, grievances, and suggestions with each other. As simple as this step might sound, this can pave a great way towards stress-free parenting. Also, read – How to communicate better with your teenagers?
Another way a Parent can be stress-free is by sending his/her child to a good school. So, if you are looking for a good school for your child in Panchkula then, Gurukul School is the place you should send your child to.
Tags:
best CBSE school in Tricity
,
CBSE School Panchkula
,
child in Panchkula
,
good school in Panchkula
,
Gurukul School
,
Gurukul School panchkula
,
Parenting
,
school
,
Schools in Panchkula
,
teenagers
,
top school in panchkula