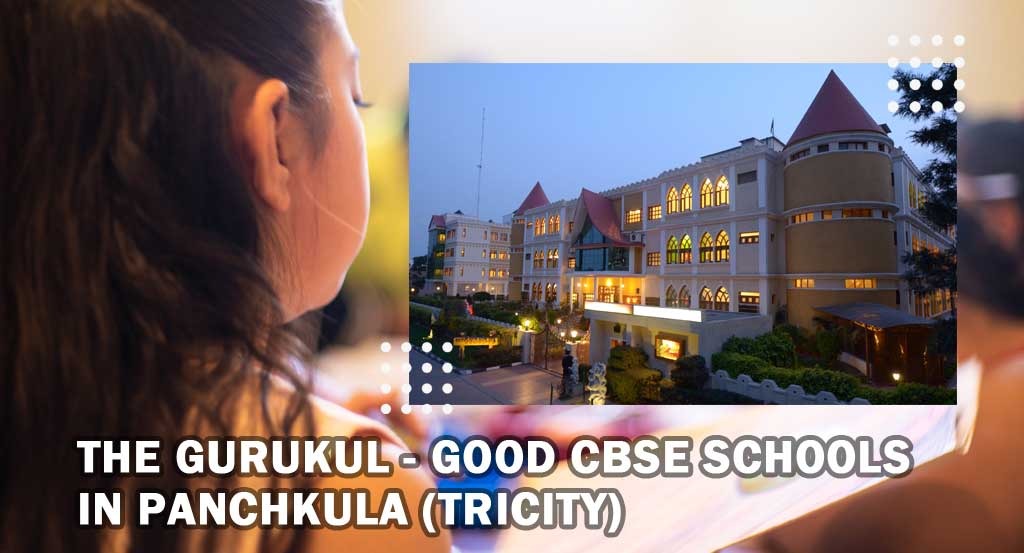 "Education is the kindling of a flame, not the filling of a vessel," said Socrates, and that is what The Gurukul believes in. We do not just aim at educating our students we strive to create individuals who make a knowledgeable country and add to the intellect and put India on the world map. Gurukul which is, without doubt, the best school in Panchkula was founded by people who are visionaries and legendary of the field. It was founded with a dream of not just providing quality education but also inculcating values and principles in young individuals that they grow to become responsible and dutiful citizens of the country.
Whenever we talk about good CBSE schools in Panchkula, the name of Gurukul always tops the chart. It is because we at Gurukul are consistent and tenacious at what we do. We make sure that we are in tandem with the current technologies while also not having the compromise with the values and principles that help us make a well-rounded individual that makes India proud globally. We have always moved forward without forgetting our roots.
What makes Gurukul the best CBSE school in Tricity, is the fact that Gurukul believes that each child is unique and is born with limitless potential, with adequate batch sizes and amazing faculty we are able to harness the true potential of our students, that is why our students are best at what they do and recognized globally. While we impart education to our students we also keep in mind that we are making ready a future global citizen, therefore our school is laced with all the modern types of equipment and the current education trends.
The world-class infrastructure of the Gurukul is yet another feature that makes it the best CBSE school in Tricity. We want our students to experience world-class facilities and be hands-on with the current technologies. It is not just the books that our students excel at, students at Gurukul master their hobbies and passions and become champions of their field. We keep our focus on the holistic development of our students that makes them well-rounded individuals. We make our students environmentally conscious and instill the concept of sustainability at a very young stage. When such responsible and dutiful students bear the flag of the Gurukul, it undoubtedly becomes the best CBSE school in Panchkula.
All in all, Gurukul is not just a school, it's a home away from home for our students. They experience world-class infrastructure and learn from the experts of the field while being highly safe and secure. A school that has been constantly proving its expertise when it comes to being the best CBSE school in Panchkula. A school that treats its students as its own children and wants nothing but the best for them. A school that makes sure that when its students move out of their school, they make their school and nation proud, wherever they go.
So, if you are looking for the best CBSE school in Tricity, Panchkul, your search ends here.
Enroll your children in Gurukul today!!
Tags:
best CBSE school in Panchkula
,
best CBSE school in Tricity
,
best school in Panchkula
,
CBSE School
,
CBSE school in Tricity
,
CBSE schools in Panchkula
,
education
,
Enroll children in Gurukul
,
good CBSE schools in Panchkula