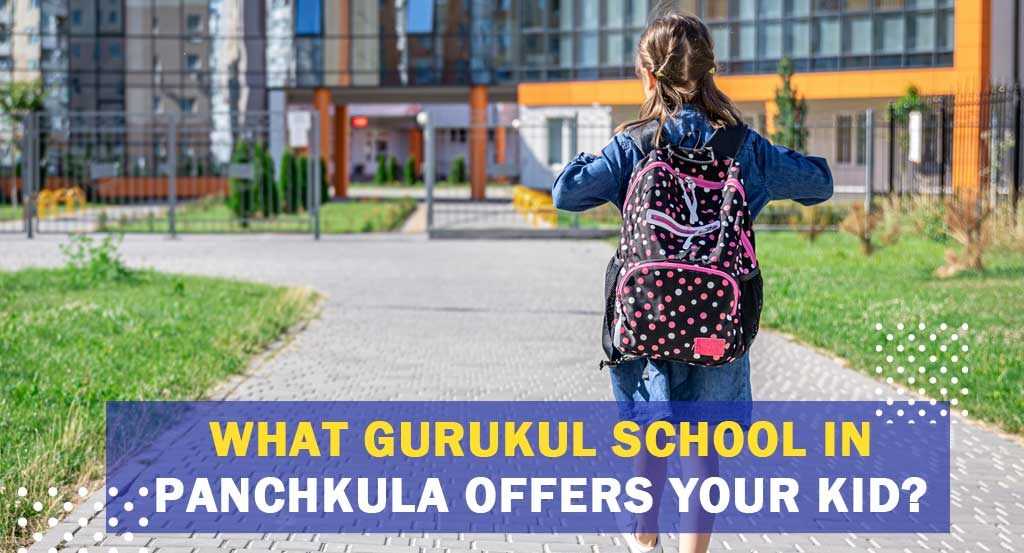 Now that you have selected the school, let's see and evaluate what Gurukul which is invariably the best CBSE school in Panchkula offers and what it does to ensure that the student leaves the institution every day as a better version of himself/ herself than the previous day.
Let's look at what a normal day in the life of a student across all classes would look like in Gurukul.
The day starts with the most important pillar of the Gurukul – Prayer/ Assembly. Other than just remembering the almighty, this teaches students discipline and gears them up for the demanding day ahead. Post this, classes commence and Gurukul teachers are specially trained to ensure classes are lively and interactive rather than being "one-way Traffic" or Dull. There is a special focus on things like student participation and often students are asked to lead periods in a rotation basis. Several classes are taught using technology tools such as Projectors, Smart Boards, and Audio/ Video clips that stimulate all senses of the kid such as touch, see, hear, smell. Special focus is given to laboratory/ practical classes where students get to prove their hypothesis and memorize and understand any concept in its entirety. Also read – Gurukul School – Panchkula | Best School for your Child.
Students are also allocated various co-curricular activities which can both be academic and non-academic in nature. Academic co-curricular events include events like Debates, Extempore, Quizzes, Speeches, Elocution, Creative Writing, college, etc. Non-Academic Activities include Sports events like Chess, Carrom, Badminton, Cricket, Football, Table Tennis, etc., Dance competitions, Music Competitions, Singing Events, etc. There are trained faculty and specialists to ensure that students learn the tricks of the trade from the best in the business.
The best school in Panchkula would never miss out on an opportunity to get in eminent personalities from the sectors of sports, politics, etc. to interact with the students and give them life lessons. Several personalities have visited the gurukul schools and motivated students from time to time. Also, read – Why is Gurukul the best school in Panchkula?
Students also get a lot of time to make buddies and friends in intervals and during recess periods. After all, it is the friendships of school that stay the longest and remain etched in our memories for a lifetime.
Teachers are trained to ensure that students get ample time to rest and indulge in other activities that are not related to the curriculum to foster a 360 – degree development of the kid. Although the deep focus is laid on things like students being reprimanded for missing out on doing their homework it is ensured that no kid feels overburdened or stressed at any point.
Needless to say that the best CBSE school in Panchkula is armed to take on any emergency situation with a 24×7 ambulance and physician on campus to meet any adverse medical situation.
Parents have complete sight of their kids' progress through the latest state-of-the-art tools and can at any point reserve their appointments with teachers in case they sense any red flag. Also, read –  Why is Gurukul the best choice for your child?
All these above points make Gurukul the best CBSE school in Panchkula, Haryana.
Tags:
best CBSE school in Panchkula
,
best school in Panchkula
,
good school in Panchkula
,
Gurukul
,
Gurukul School panchkula
,
gurukul schools
,
Gurukul teachers
,
school education in panchkula
,
top ranked school near me panchkula
,
top-ranked school in Panchkula