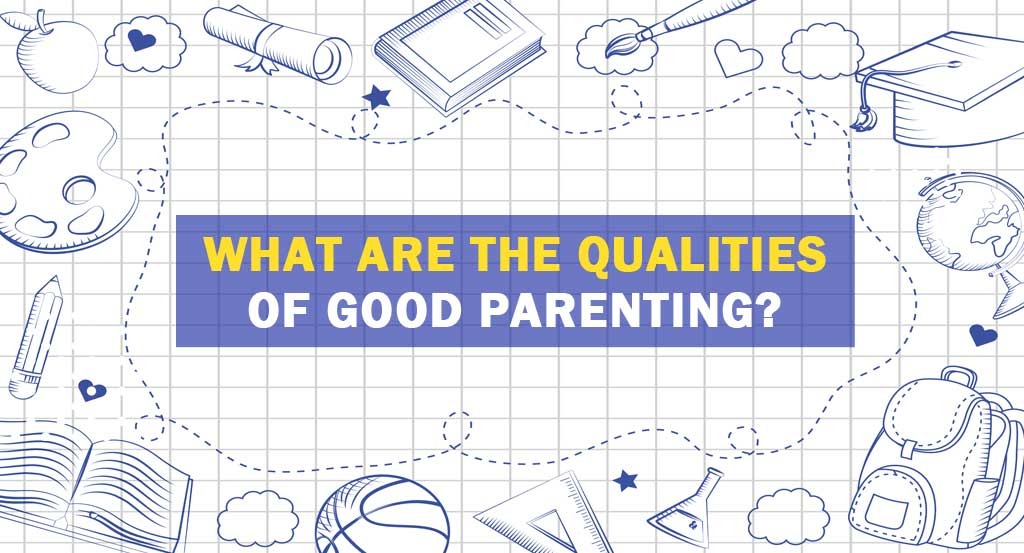 Parenting is the most important aspect which enables your child to become a responsible adult who possesses all the qualities that you have garnered in him/her. The real question that exists is that how parenting is the sole determinant that moulds your child. Here are a few key qualities that constitute good parenting:
 Positive attitude – One of the key qualities which constitute good parenting is the positive attitude which you have towards your child, this attitude of yours helps the child to grow in an overall positive environment as he now can develop a positive mindset of his own. In a positive environment, children can speak their minds which in turn makes them positive young adults. Also read – How do schools help in Personality Development?
Compassion- Having compassion while dealing with your child is extremely essential as this helps the child to have the freedom to explore without being afraid of being reprimanded or judged in front of his family. Compassion is vital as it not only helps the child explore and enjoy freedom but also he develops a sense of belonging with you as a parent. The child also develops compassion which also helps him as an adult. Also read – How to spend quality time with your kids?
Supportive– Being supportive towards your child is an essential pillar of parenting. When a child has the support of his parents, he develops confidence in his overall personality which not just helps him better carve his formative years but also his overall life. Also read – Tips & Tricks for Stress-Free Parenting.
Kindness– When you become a parent you have to transform into a person who is your kinder self, most people go through this process naturally after becoming parents. Because being kind towards your child is extremely essential in the process of parenting which helps in your child's overall development. Also read – How to communicate better with your teenagers?
Fun

– All work and no play make Jack a dull boy thus if a parent has all the above qualities but is not fun to be around, then all your efforts to be an ideal parent for your child would go into vain. Therefore, you need to have fun and enjoy the little pleasures of life with your child.  

Setting boundaries-

Being fun, cool, and supportive of your child are all extremely essential but setting the right boundaries for him is of greater importance in the process of parenting. A child can never be the best judge of where to stop but then you as a parent have to come in the picture and set the right boundary for him. Children are prone to be experimenting with everything that comes in their sight which can be dangerous for them therefore you should ensure that such danger can be avoided by setting the right boundary for your child.
Thus, we may conclude that parenting is a very personal aspect and every parent attempts to provide his best parenting skills while bringing up his child. The above-mentioned points are just there to help the parents focus on these key requisite arenas.
Why is Gurukul the best school in Panchkula?
Tags:
best school in Panchkula
,
communicate better with teenagers
,
Compassion
,
Fun
,
Good Parenting
,
Gurukul
,
Gurukul School
,
Kindness
,
parent
,
Personality Development
,
Positive attitude
,
schools
,
Stress-Free Parenting
,
Supportive
,
teenagers