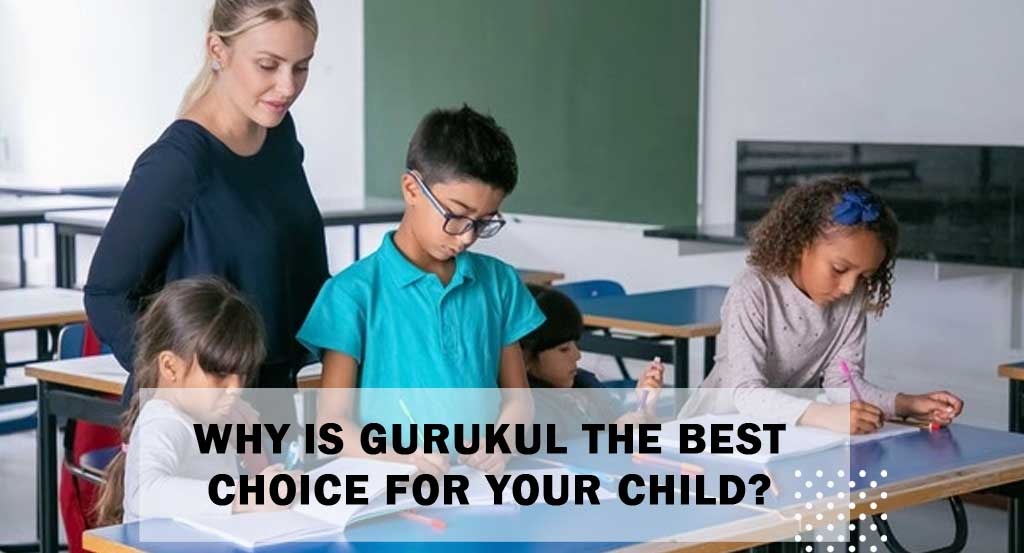 Whether it is admitting your child in a pre-school or changing your child's school at a later stage, a parent always wants to make the most thoughtful decision in both times.  As a parent, you also want to make sure that if a school is good it should be fit enough for higher education for your child so you don't have to make constant changes in the schooling career of your child. This is how Gurukul makes a perfect fitment if you are looking for the best CBSE school in Panchkula.
With being established and running for over two decades, Gurukul school in Panchkula has all the accolades and achievements that make it the best CBSE school in Panchkula. Established in the year 2001, Gurukul has moved in tandem with the changing trends and patterns whereas also making sure that it remembers and does justice to the foundations that it was set upon. Gurukul believes in the ideologies that a person should be updated with the latest technologies however one should also never forget our roots and where we come from. Also read – Gurukul School – Panchkula | Best School for your child.
If you want a school for your child that gives a holistic development for your child, that makes sure that your child is ahead with all the latest education techniques and trends and is also aware and proud of the rich culture, value, and heritage of our country, then you should admit your child in Gurukul school in Panchkula. A school that caters to all the current day needs of a child which also makes sure that the students of this school know and remember the legacy of a great country that they come from. Gurukul believes in the traditional Indian education system and has amalgamated it with the latest trends and evolution in the sector to offer the best in class infrastructure, pedagogy, and academics making gurukul the top-ranked school in Panchkula. Also read – The Gurukul – Top Ranked Schools in Zirakpur.
Being a top-ranked school in Panchkula, Gurukul offers students the latest cutting-edge methods of teaching such as Online Classes, Back-up Classes, Doubt clearing Sessions, Teaching through audio-video interactive tools, and various e-Learning modules. Our teachers are extremely well-trained in utilizing an extremely wide library of e-learning resources which enable the kids to memorize the concepts in a manner that stays with them for a lifetime. Our able teachers coupled with the administration's support make gurukul the top-ranked school in Panchkula and proudly make us Panchkula's top school.
Gurukul is not just a school, it's a home away from home for our students. They experience world-class infrastructure and learn from the experts of the field while being highly safe and secure. A school that has been constantly proving its expertise when it comes to being the best CBSE school in Panchkula. A school that treats its students as its own children and wants nothing but the best for them. A school that makes sure that when its students move out of their school, they make their school and nation proud, wherever they go. Also read – The Gurukul – Good CBSE Schools in Panchkula (Tricity).
Tags:
best CBSE school in Panchkula
,
Best School for your child
,
CBSE School in Panchkula
,
good CBSE schools in Panchkula
,
Good CBSE Schools in Tricity
,
Gurukul school in Panchkula
,
Top Ranked Schools in Zirakpur
,
top-ranked school in Panchkula