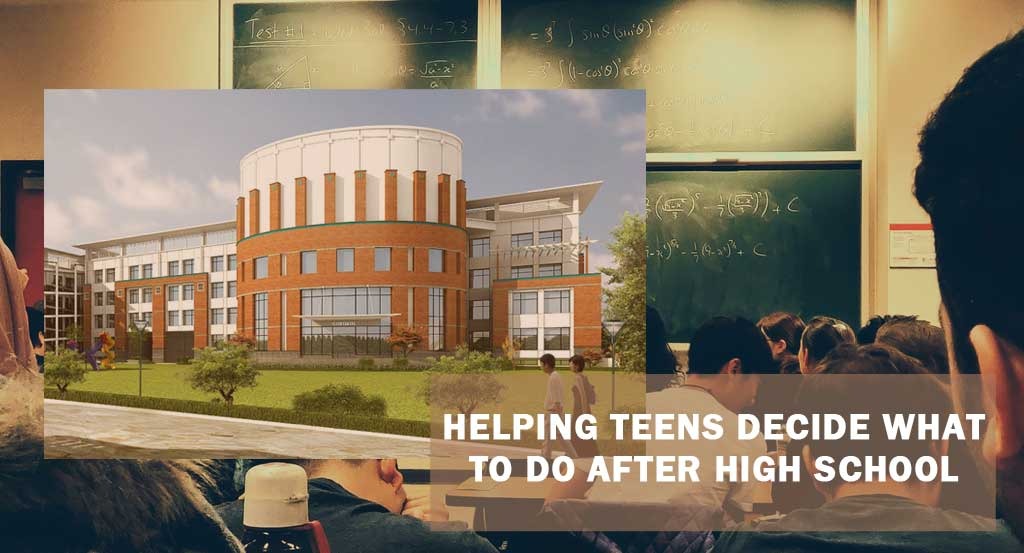 "It's not about making the right choice.  It's about making a choice and making it right." – J.R. Rim
Similar is the time right after high school when we feel that the most important decision of our life needs to be taken now, we believe that this decision has the power to make or break our future. Whatever occurs in our life from now on will be a result of this decision.
Now the question pops, Is this decision really that important, or do we just make a big deal out of it?
In our Indian culture education plays a major role in our day to day lives and also of our upbringing, we see since childhood our parents' sacrificing all their dreams and desires for the sake of providing us with good quality education, therefore it is inevitable that we feel burdened, as what we need to do post-high-school.
You can read also – Gurukul CBSE School – Best Senior Secondary School in Panchkula 2021
In the earlier times, this was a decision solely based on the parents, but now both the parent and the child need to be equally involved to make a conscious and just decision. There was a time when people believed that only Science or Commerce stream are the two options that can give children a bright future, but today the list is endless. There are so many options post our high school that we can go for and make a mark in that particular field.
However, before making these decisions there are certain things that you should ponder upon:
What interests you the most? This is a very crucial question that both parent and child must keep in mind before deciding what to do post-high school. You should never choose a field or an area of study just because you received "good marks" in that field. You should always ask yourself if this is something that you can see yourself doing in the long run. Does this interest you, captivates you?
You can read also – Is Technology a Boon or a Bane for Young Students?
What are your strengths/ weaknesses?
This is a very important step in deciding what to do post-high school. There is a test called the SWOT (Strengths, Weaknesses, Opportunities, and Threats) Analysis that helps every individual in making a rational decision. There are times that we might actually be at something but we ourselves are not aware of it. The SWOT Analysis helps in the very best way dig deep and find out the hidden and making the best choice.
Make a sustainable choice
Sustainability is the pillar on which every important decision should stand. A sustainable choice is made by keeping in mind not just the present but the future as well. It is a decision that makes sure that your present as well as future is secure and well taken care of. When you weigh your options always look at the future prospects of those options.
Happiness is the key!
However crucial these life decisions are, your happiness should be at the heart of everything you do. When you are happy at something that you do you invariably do well at it and it doesn't even seem cumbersome. These days whatever field you choose you to have innumerable options in the same, therefore being happy with what you choose is of utmost importance.
When you analyze all the above factors, you are all set to make the best decision on what you need to do post-high school.
All the best.  
Tags:
Best Senior Secondary School in Panchkula 2021
,
education
,
enior Secondary School in Panchkula
,
Gurukul CBSE School
,
high school
,
high school in panchkula
,
school
,
student