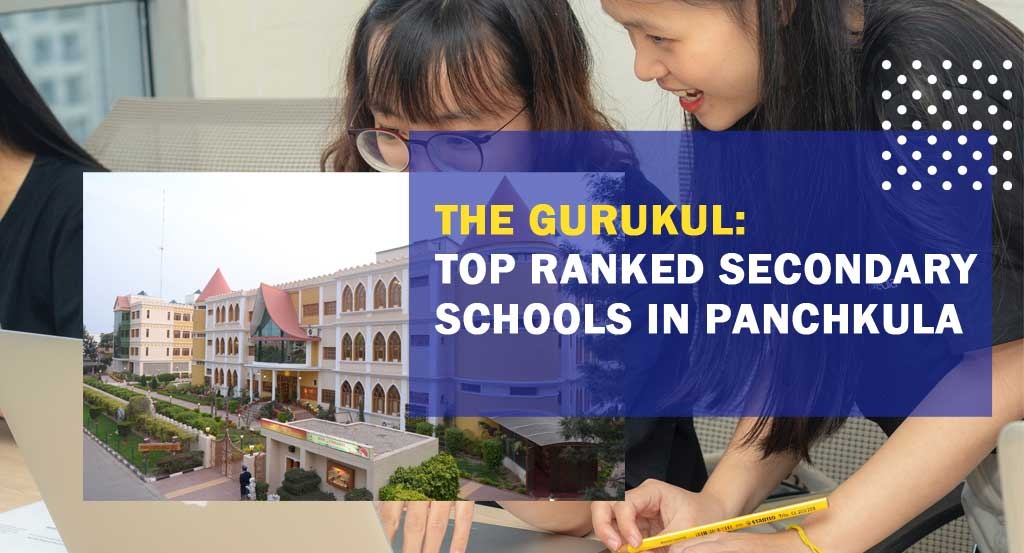 "Education is the first step for people to gain the knowledge, critical thinking, empowerment and skills they need to make this world a better place." – Nelson Mandela.
Education is the only hope that we have that makes our future better and sustainable, this is the foundation of The Gurukul – Top Ranked Senior Secondary School in Panchkula. Gurukul believes education in the formative years of a child shapes the entire foundation of what that child is going to grow into, therefore laying the proper steps and guidance for the young adults of our country to follow is extremely important.
Integrity, discipline, and Honesty are the pillars on which the Gurukul secondary schools are built. They do not just provide world-class education, but they also make sure that the students of their school get an overall exposure to the core values and also their importance. Gurukul secondary schools in Panchkula believe that education is not just limited to books that is what makes them the top-ranked school in Panchkula.
You can read also –  Why Gurukul is one of the Top Ranked Schools of Panchkula(Tricity)?
Gurukul secondary school is a place that gives a three-sixty degree approach to the growth of the children, with world-class infrastructure, best teachers, best study materials, giving personal attention to every child is something that helps in the overall holistic growth of the children. Children grow up to become citizens who are responsible and will leave a mark wherever they go in their life. Another exceptional feature of Gurukul secondary schools is the amazing teachers that the school provides, we have teachers who are best at their subject and have proven expertise in the field because we want our students to be learning from the best. When students learn from the best teachers they become the best version of themselves.
Gurukul secondary schools make sure that proper care and attention is given to each and every individual because we at Gurukul believe that every child is special and has some hidden talent and if given proper direction and guidance they can become the best in their fields and amazing human beings. We make sure that our classrooms are not stuffed with students that can make it crowded, we make sure that we have small batches so that we can pay proper attention to each and every student.
We at Gurukul secondary schools make the security of our students our utmost priority. We understand when parents send their children to schools, they have the utmost trust in the school, so as to send their children. We have world-class security measures in our school, because just like parents, while students are in school we make them our own responsibility and make sure they are safe and feel secure in the school.
You can read also – Gurukul CBSE School – Best Senior Secondary School in Panchkula 2021
All in all, if parents are looking for the top-ranked secondary school in Panchkula, then there is no better choice than Gurukul secondary schools. Don't wait, world-class facilities and best-in-class education await your child. Don't waste any more time, admit your child today!
Tags:
education
,
Gurukul cbse schools panchkula
,
Gurukul secondary schools
,
Gurukul secondary schools in Panchkula
,
Top Ranked Senior Secondary School
,
top-ranked school in Panchkula