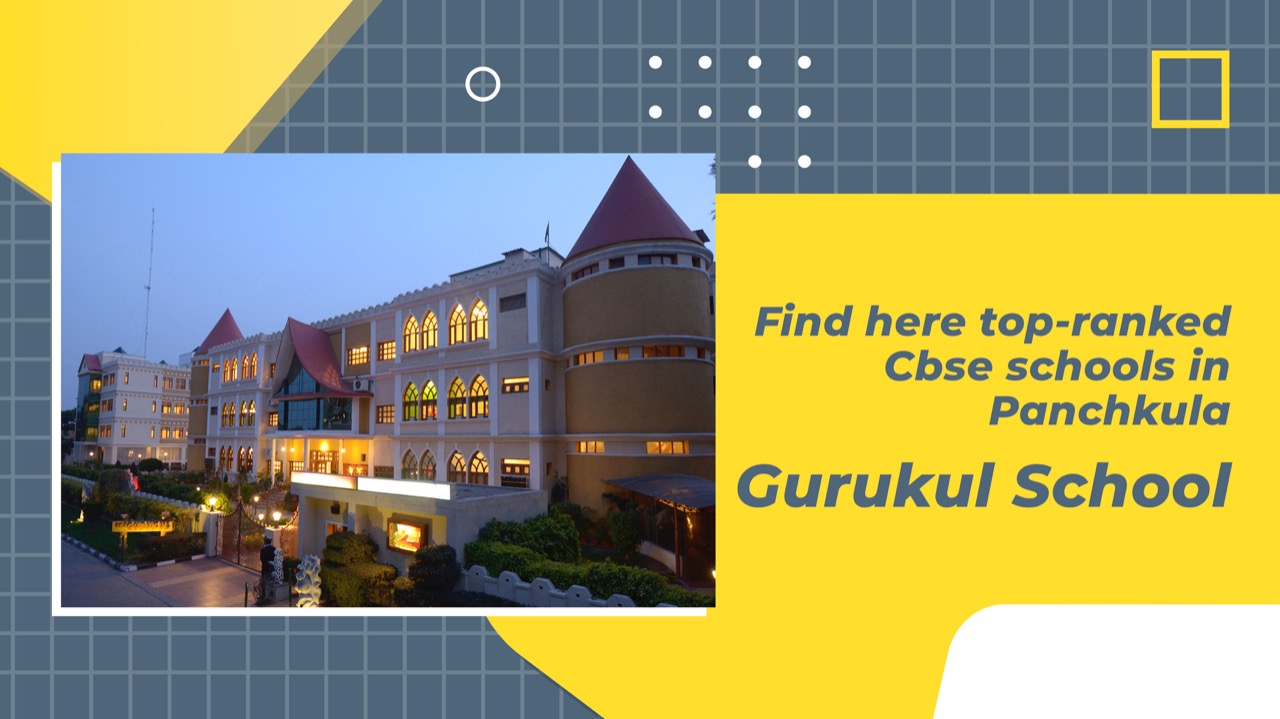 Every parent wants their child to study in a school that offers the best of all facilities and makes their child a better person inside and out. Gurukul CBSE School is ranked as the top-ranked school in Panchkula and offers all-around development for your child. Known as the best school in Panchkula, Gurukul CBSE School offers academic excellence and has the best-in-class infrastructure. It is the best schooling option for your child. Gurukul CBSE School, Panchkula, offers holistic development and gives personal attention to all the young learners of our society.
Gurukul CBSE School – Top Ranked CBSE School Near me
Are you looking for a school that makes your child the best and develops them inside and out? Gurukul CBSE School moves forward every day with the vision and mission of providing all its students with the best knowledge and teaches them everything with full knowledge. We try to make every concept as simple as possible so that it is easily understandable. When searching a school in or around the Panchkula region, you would always find Gurukul CBSE School as the Top Ranked CBSE School near me.
Why is Gurukul CBSE School the Best School in Panchkula?
Gurukul CBSE School is one of the top CBSE Schools in Panchkula. This is because of the fact that it strongly believes that each and every child is special and we give our 100% to each child. All our teachers are strongly dedicated to everything they do and give personal attention to all their students. Being known as one of the Best CBSE Schools in Panchkula, Gurukul CBSE School knows and understands the concern of parents regarding their child's education. Our main aim and motive are to equally share the burden of your child's education and make them the best human inside and out. We aim to make them more knowledgeable and make sure that their behavioral skills are on point. The foundation plays the most important role in the life of every person and Gurukul CBSE School, Panchkula makes sure that the foundation is strong and your kids are handled with utmost care and protection.
Safety and Gurukul CBSE School
We know that you as parents take your child's safety as the most important thing in your life and thus make sure that we do the same for you. Being one of the top CBSE Schools in Panchkula, we ensure the safety of our students and make sure they have they enjoy their school life along with full safety. The school has A+ security and the teachers take complete measures to ensure the complete safety of your little kids who are our sincere responsibility.
Tags:
best school in Panchkula
,
Best Schools in Panchkula
,
CBSE Schools Panchkula
,
education
,
Gurukul CBSE School
,
Gurukul CBSE School Panchkula
,
Top Ranked CBSE School Near me
,
top-ranked school in Panchkula