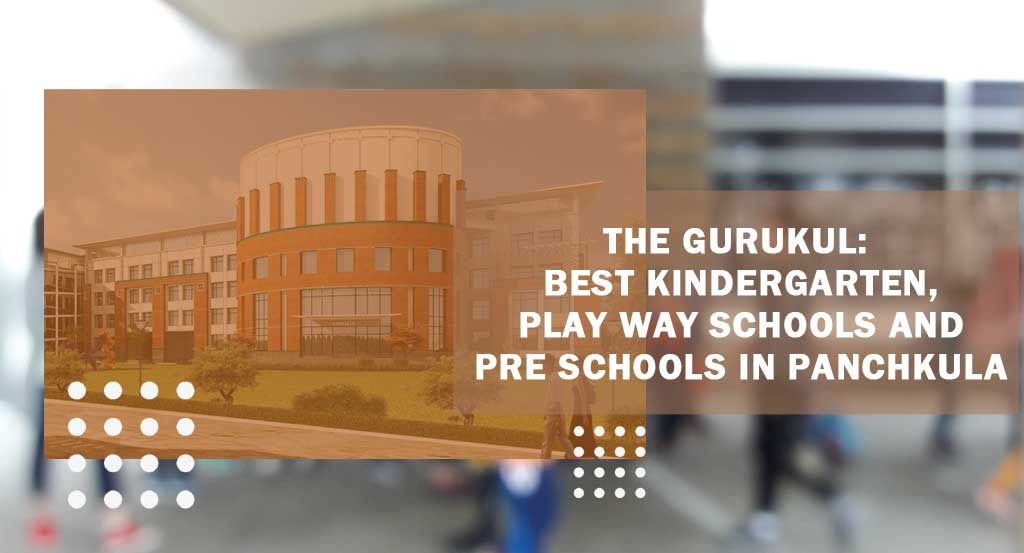 "Out in the garden each fine day, with my ball, I like to play", such is what every child wants to at such a tender age. Toddlers are always looking for fun and mischief, it is the age when nothing other than play is on their mind. It is at this crucial age when parents have to think about how to add learning along with their play, this is where Gurukul is the best kindergarten in Panchkula. At Gurukul, we try and make learning fun in the most exciting way, because we understand that the growth years of the toddlers lay the foundation of their life ahead.
In today's highly competitive world it is very important for parents to start strategizing the life of their children at a very young age while also being mindful of the fact that the child is able to grow and learn at his/her own pace. We at Gurukul believe that each child is filled with unlimited possibilities and we just have to channelize and provide the correct direction to the children. It is in these early years that we sow the seeds into our kids and that is what they grow up to become. We let our children choose their own paths and develop the individuality that segregates them from the crowd.
You can read also – Best kindergarten school in zirakpur – Gurukul kindergarten school
In these formative years, children need tender love and care and that is exactly what gurukul kindergarten school in Panchkula provides. A healthy and safe environment, with activities that focus on the development of sensory, and motor neurons of the children's body. The activities that are planned for the kids in Gurukul kindergarten school in Panchkula are formed with great research and a thorough understanding of what's happening around the world.  We want the toddlers of Gurukul kindergarten school in Panchkula to be ahead of everything right from the beginning.
Another very important aspect of a playschool is they are always a stepping stone to formal schooling, at gurukul kindergarten school in Panchkula we make sure that our students are best prepared for their new journey. At Gurukul we make sure that at such tender age we target our focus on the holistic development of our students, so they can grow to become well-informed and eco-conscious individuals.
Amazing teachers are also an aspect that makes Gurukul the best kindergarten in Panchkula. Our teachers are very well equipped and experienced to handle toddlers and under their behaviors and provide the best solutions. Our teachers go through rigorous training to make them the best available that is there for your kids. Gurukul helps young toddlers to begin a journey that will take them to new heights where gurukul kindergarten school in Panchkula acts as a stepping stone for these young minds.
You can read also – 10 Ways To Introduce Play Way School In Panchkula – Gurukul School
So, if you are looking for the best kindergarten in Panchkula, your search should end right here. Pick Gurukul, the best kindergarten in Panchkula, and send your child to the world of unlimited possibilities. Enroll today!
Tags:
Best Schools in Panchkula
,
education
,
Gurukul kindergarten
,
Gurukul kindergarten school
,
kindergarten in Panchkula
,
kindergarten school in zirakpur
,
Play Way School In Panchkula
,
playschool panchkula
,
school