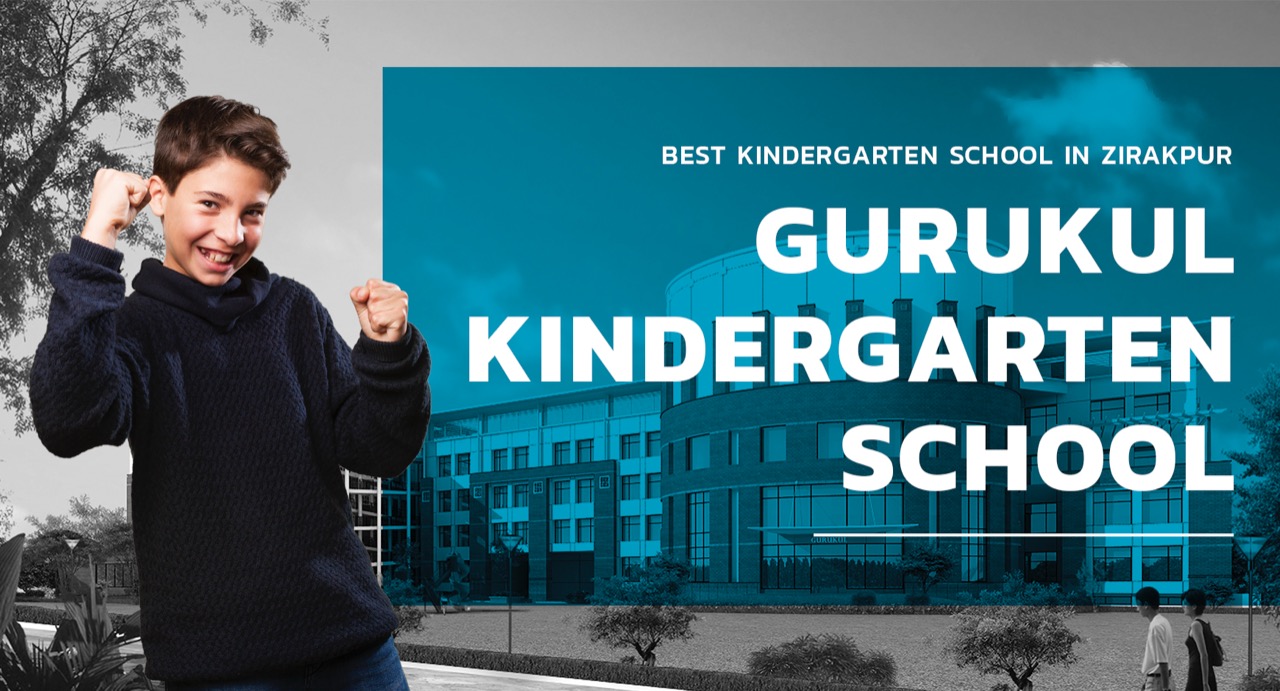 Are you somebody who resides in the Zirakpur region and is searching for the Best Kindergarten School Near me, then Gurukul Kindergarten School is the best choice for you. Dating back to the 19th century, the term Kindergarten is made up of two words – Kinder and Garten. Here Kinder means children and Garten means garden. Our Kindergarten in Zirakpur aims to provide Kindergarten toddlers with basic learning and knowledge in the way of fun and other enjoyment activities.
Gurukul Kindergarten School – Best Kindergarten School Near Me 
Speaking of Gurukul Kindergarten School as Kindergarten School in Zirakpur, we take all the required measures to support the health and ensure the safety of our little learners. We understand the concern of our toddler's parents and hence always make sure that your little pieces of heart are safe with us. Our school is in a surrounding that is safe and all the teaching and non-teaching staff is completely dedicated to ensuring the safety of all our children and students.
Kindergarten School in Zirakpur
Several parents look for a Kindergarten School that is nearby to their place. For all those parents who reside in the Zirakpur region, our Kindergarten School in Zirakpur is the best search result you will get when searching for the Best School Near Me on Google or Kindergarten Near me. Gurukul Kindergarten School in Zirakpura promises to give your child the best education and learning experience amidst all the enjoyment activities they do in school and promises to keep them safe and sound.
Tags:
education
,
Gurukul kindergarten
,
Gurukul kindergarten school
,
kindergarten education
,
Kindergarten Near me
,
Kindergarten School
,
Kindergarten School Panchkula
,
Kindergarten School Zirakpu
,
School near me