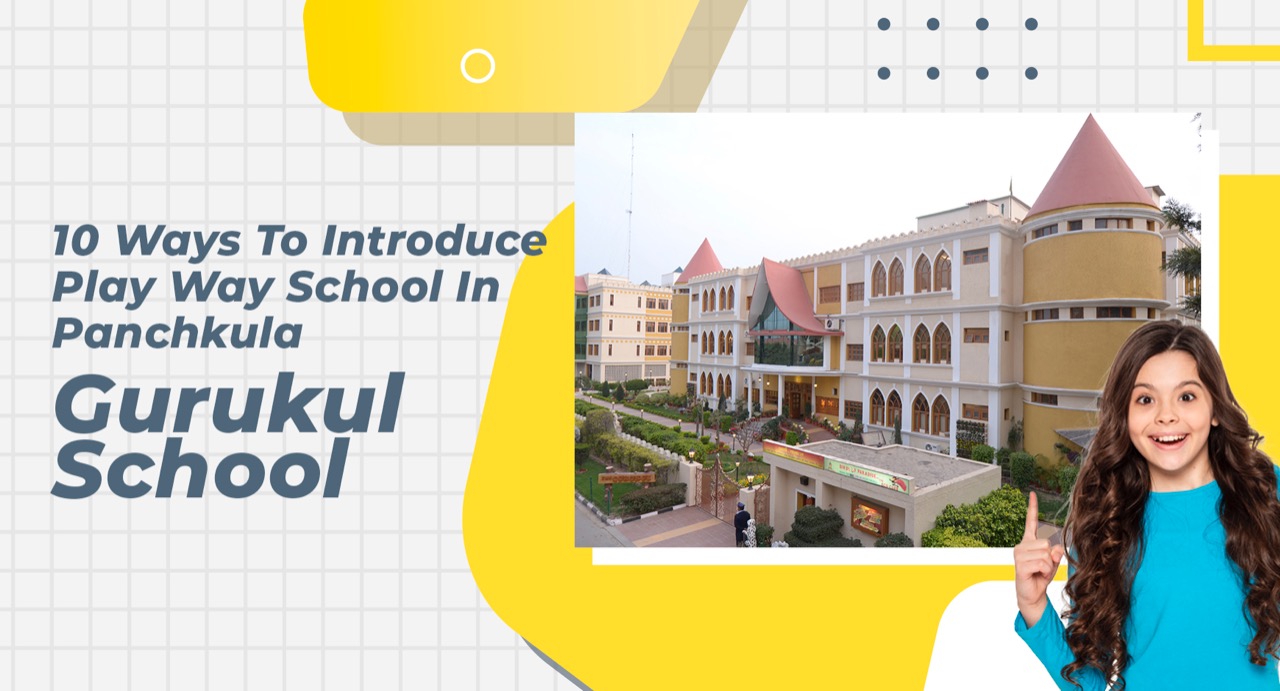 No matter how much a child grows up, he or she always remains special to his/her parents. When the child is small, parents make sure to give him the best of everything i.e. education, environment, and everything else to help them enjoy the best time of their lives. A playschool ensures the early development and growth of your little one. Gurukul School is a Play Way School in Panchkula whose curriculum is specially designed to help your little ones grow and learn while having complete fun and enjoyment. Gurukul School is the Best Play Way School in Panchkula and offers the best facilities to its little ones.
Gurukul School – Play School in Panchkula
Known as the Best Play Way School in Panchkula, Gurukul School offers a safe and secure environment to your little ones and makes sure they don't miss home while in school. It's easy to find a play school in Panchkula, but it's difficult to find a playschool that focuses on the overall development of your little one. It's childhood where your toddler learns a lot about his/her surroundings.  We at the Best Play Way School in Panchkula all about it and make sure that your toddlers have the best time.
Play Way School in Panchkula – Gurukul School Admission Process
The Gurukul School Admission Process is a simpler process and just takes some of your time in getting completed. We value your precious time and therefore make sure to keep the Gurukul School Admission process short, simple, and sweet.
Gurukul School, Play Way School in Panchkula, holds expertise in training and teaching toddlers for the life that is going to come in front of them. You will always hear the parents of the Gurukul CBSE School saying that Gurukul CBSE School is the best play way school near me and they are completely satisfied with the way we are nurturing and gearing up their little ones for the future.
Tags:
Best Playway School in Panchkul
,
CBSE School Panchkula
,
education
,
Gurukul CBSE School
,
Gurukul School
,
Play School in Panchkula
,
Play Way School
,
Playway School
,
Playway School Near Me
,
school education