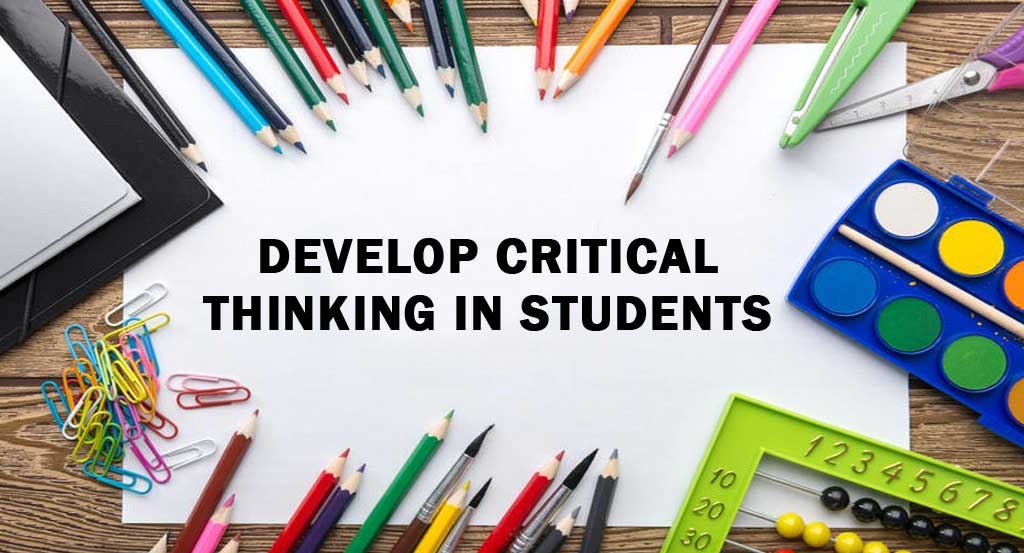 There is a huge difference between normal and critical thinking. Critical thinking leads to grasping better and accurate knowledge about anything you wants to know. It helps students to clear concepts in a better way.
Critical thinking is about asking the right questions after analysing and evaluating the topic of argument or discussion. It is not about finding flaws in things that other people's claims. It is more about coming to the right or the most refined conclusion.
Why is it necessary to develop critical thinking in students?
Critical thinking will be the most needed skill for every student in the near future. Whether they want to become an entrepreneur or a scientist, critical thinking will be playing the most essential role while achieving goals.
Here are five reasons that will prove how critical or logical thinking must be developed in students:
Works with all-types-of-learnings
Be it academic or sports, critical thinking in students help them to learn and counter real problems in every field. The logical approach or critical thinking makes them fluent to come to the right conclusion of the problem or solution.
It improves their creativity
Creativity and logical thinking are interconnected as both are concerned to deliver the perfect or the best solution for the given problem or task. Evaluating a situation or project from different perspectives surely improve the level of creativity in a student.
Promotes autonomous learning
Autonomous learning refers to self-studying or learning things by self, which is equally important to attend classes in a school. Critical thinking helps students to make self-learning more effective and fruitful to clear concepts in academics.
It is necessary to improve grades
Percentage of marks and grades play important role in students' life. It motivates them to keep up doing good work with a logical and creative approach.
It is necessary to clear concepts in minimum time
It can make you frustrated when you give ample time to a topic or concept to understand and still not clear in your head. When you keep working on logical and critical thinking, you start noticing that things are getting improved when it comes to understanding different topics and concepts.
Remember, a country grows when real talent and the right approach come into existence in that country. And developing critical and logical thinking is the only way to take to the level of including into the list of superpowers.
Through a dedicated and logical approach, The Gurukul School is continuously working on developing and improving critical thinking in its students. The school's dedicated staffs of teachers are highly concerned to develop logical approach in its students to deliver true geniuses to our country.
Tags:
Develop Critical Thinking
,
Gurukul School
,
Gurukul School panchkula
,
Students
,
teacher