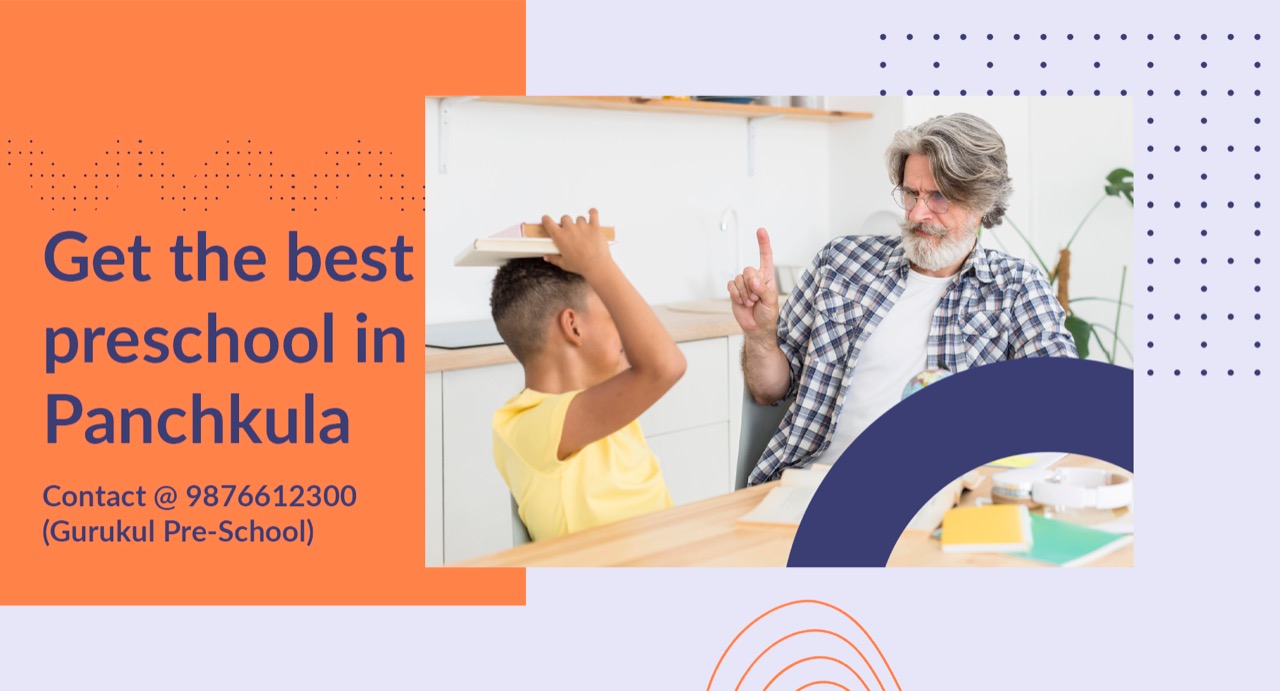 Preschool is the part where your children come out of the reserved and loved the environment of their homes and start facing the world and meet new people. When in or around the Panchkula region, you can Get the Best Preschool in Panchkula – Contact @ 9876612300. This number you see is of the Gurukul Pre-School, which imparts pre-schooling education to toddlers and young learners. Being one of the Best preschools in Panchkula, Gurukul School provides little learners with fun learning activities that aim to teach them the basics of life at an early age.
Gurukul Pre-School – Best Playway School in Panchkula
The teachers at Gurukul Pre-School hold expertise in teaching toddlers at Pre-School. From making them learn about balls to help them play with the same ball, our pre-school teachers know all about it. Pre-school is an age where toddlers learn the basics and are full of creativity and enthusiasm to play and play. We develop such activities where they not just play but also learn amidst of performing of all these activities. Gurukul Pre-School, Panchkula, is the best option for all those parents who want their little ones to study in a comfortable environment and don't miss home and their parents. Not only this, but we also make sure that our campus is safe and our teachers take all the necessary precautions to keep your toddlers safe and secure.
Gurukul Pre-School – Best Pre Nursery School in Panchkula
We pride and feel extremely happy when our client's parents speak positive words and appreciate the hard work that we do for their little kids. It means the world to us when they speak of us to their friends and relatives as the best preschool near me and give us the title of Best Playway School in Panchkula.
Tags:
Best Playway School in Panchkula
,
Best Pre Nursery School in Panchkula
,
Gurukul Pre-School panchkula
,
preschool in Panchkula
,
preschool panchkula
,
school education