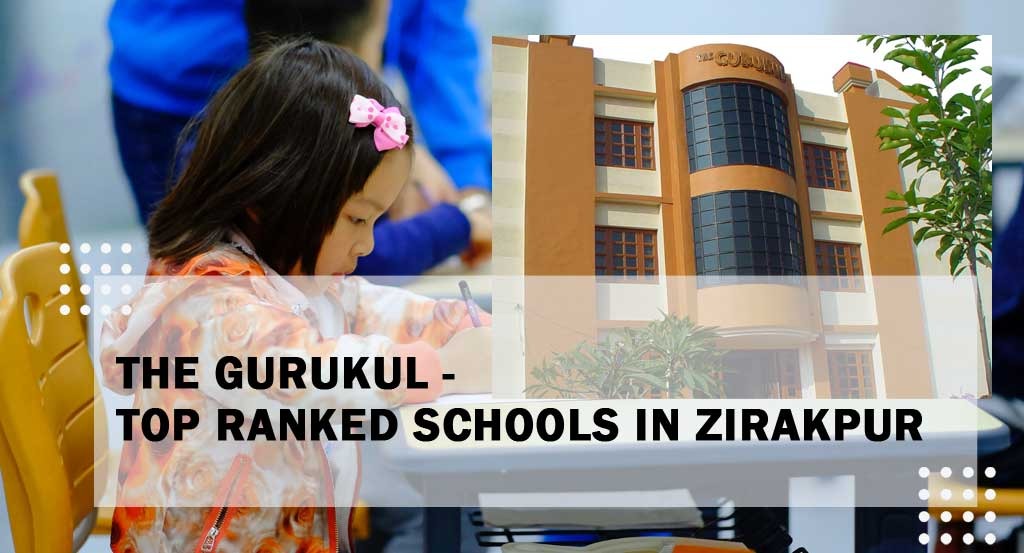 They said that "Education is the Passport to a brighter tomorrow" and indeed they were correct. India is a country with 1.2 billion-plus people and to stand out from this crowd requires one to be extremely well nurtured and groomed. The Gurukul is the Top Ranked School in Zirakpur and a top-ranked school in Chandigarh's nearby areas.
Gurukul believes in the traditional Indian education system and has amalgamated it with the latest trends and evolution in the sector to offer the best in class infrastructure, pedagogy, and academics making gurukul the top-ranked school in Zirakpur.
Gurukul through its consistent efforts and continuous evolving strategy has ensured that it stays at the top of the list when it comes to the best school in zirakpur. Being Zirakpur's top school, Gurukul is known to offer only the very best to its students.
Gurukul believes in the holistic development of a kid not limiting it to academics. We support the kids with the opportunity to nurture his or her talent through sports, music, art, and craft, and other novel fields which give the kid a 360-degree perspective of life making them not just good students but also making them great human beings and giving them the required degree of freedom to find their innate talent, after all, it can be said without an iota of doubt that "Every Kid is Special". The kids and parents reciprocate by making gurukul one of the top-ranked schools in zirakpur.
Being a top-ranked school in zirakpur, Gurukul offers students the latest cutting-edge methods of teaching such as Online Classes, Back-up Classes, Doubt clearing Sessions, Teaching through audio-video interactive tools, and various e-Learning modules. Our teachers are extremely well-trained in utilizing an extremely wide library of e-learning resources which enable the kids to memorize the concepts in a manner that stays with them for a lifetime. Our able teachers coupled with the administration's support make gurukul the top-ranked school in Zirakpur and proudly makes us Zirakpur's top school.
Our record in producing meritorious students in landmark exams, Olympiads, and other scholarship exams is impeccable and we are known to have delivered on our promises consistently. We are Zirakpur's top-ranked school on that front as well and it has the best record in this space as well.
Zirakpur's Top school – Gurukul also maintains an extremely high level of student-teacher-parent communication. We believe that to produce the best outcome, the school sits in the epicenter of the triangle with Teachers, Students, and Parents at the vertices. We ensure that parents have complete and full oversight about their kid's performance and areas of concern so that corrective measures can be deployed.
Gurukul is the best school in zirakpur also because it offers career counseling sessions to kids assisting them in choosing the right career to pursue and be successful.
All the factors mentioned above and more make Gurukul – the top-ranked school in Zirakpur, and if you are looking for the best for your child, Gurukul is the answer.
Tags:
best school in zirakpur
,
education
,
Gurukul School
,
school
,
schools in zirakpur
,
Top Ranked School in Zirakpur
,
top-ranked school in Chandigarh
,
Zirakpur's Top school